Best Cruise Deals Guaranteed
Over 2000 cruises to choose from in 20 countries | Lowest price guaranteed on all advertised cruises | More than 105,000 happy customers already booked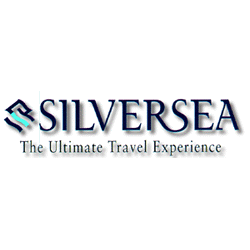 Here are just some of the Cruise Lines we compare for you :
Azamara Club Cruises
Relatively new line (2007). It has two ships, each accommodating up to 694 passengers. Destinations include ports of call in Europe, Asia, and the Americas. Azamara is the crown jewel of the Royal Caribbean family of cruise lines.
Captain Cook Cruises
Captain Cook Cruises is Australia's favourite cruise line operating cruises on Sydney Harbour and small ship cruises on the Murray River, Great Barrier Reef and Fiji Islands. Part of the Sealink Travel Group incorporating, ferries, accommodation and touring in South Australia (Kangaroo Island & Adelaide) and Far North Queensland (Magnetic Island & Townsville). The 73 metre Reef Endeavour cruises the islands of Fiji and caters for 130 passengers, offering 63 staterooms & cabins over 3 accommodation levels
Carnival Cruise Line
Ships are large (up to several thousand passengers). They sail to North American and Mediterranean ports. Carnival Cruise Lines is widely popular and has a party-boat reputation. It's the most glitzy Vegas-like cruise line afloat and is fun for the right audience. Appeals mostly to mid-income couples, singles and families.
Celebrity Cruises
Sails the world - Asia, Europe, the Americas, and beyond. Attracts couples, with and without their children. Ships carry on average about 2,000 passengers, though its Xpedition ship in the Galapagos Islands accommodates only 92.
Crystal Cruises
Appeals to affluent, seasoned travelers desiring refined, not mass-cruising. Typical passenger is above average in age and education. Onboard lectures are edifying. Has itineraries for many world areas. All-suite configuration. Ships have 940 passenger counts. Food and service quality are high.
Cunard Line
With two grand ships, the Queen Elizabeth 2 ( QE2) and the Queen Mary 2 (QM2), the latter is newer and superior. Onboard tone is formal, but not to stiff. Being a traditional class-based ship, you dine according to the quality level of your cabin. The Cunard Line runs frequent Transatlantic crossings between New York and Southhampton - you sail in one direction and fly in the other.
Holland America Line
The onboard atmosphere is more traditional, less contemporary than most other cruise lines. Cultured clientele. Food and service are refined and exemplary. Worldwide destinations. One trip circumnavigates the globe, visiting 38 ports in 26 countries.
MSC Cruise Line
It's an Italian line with over 10 big ships. It focuses on European (especially Mediterranean) destinations, but also sails to ports in the Americas. Passengers are mainly middle income European families and young adults.
Orion Expedition Cruises
Orion Expedition Cruises is the leading expedition cruise operator in Asia Pacific, taking you to 94 destinations stretching from Antarctica to Borneo. Their spacious purpose-built expedition ship (Orion) is designed to explore locations larger ships cannot contemplate, offering you attentive 5-star service onboard, enjoy comfort and safety with only 106 guests, cared for by 75 professional crew.
P&O Cruise Line
P&O Cruises offers cruise holiday packages to exotic locations around Australia, New Zealand, Asia and Pacific Islands. Ships include: Pacific Dawn - 2,020 passengers, based in Brisbane, Pacific Dawn is P&O Cruises' first superliner, offering unprecedented choice in cabins, dining and entertainment. Pacific Jewel - 1,950 passengers, based in Sydney, Pacific Jewel is P&O Cruises' second superliner, offering a fabulous choice in cabins plus new dining and entertainment. Pacific Pearl - 1,800 passengers, cruises from Sydney and Auckland as New Zealand's first and only superliner.
Paul Gauguin Cruises
Operating two smaller cruise ships the "Paul Gauguin" designed specifically to sail the shallow seas of Tahiti, French Polynesia, and Southeast Asia, visiting small ports that larger ships can't reach and the "Tere Moana" the newest ship in the Paul Gauguin Cruises fleet.and explores hidden ports throughout the Caribbean, Latin America, and Europe with all-inclusive value fares.
Princess Cruise Line
One of the most popular cruise lines with global itineraries, Caribbean and Mexican west coast cruises are popular. Princess Cruises has a dozen cruise ships (mostly quite large) and an imaginary one (the "Love Boat" of TV fame). Its overall quality level is the highest in the "Mid-market" category and well worth a look.
Regent Cruises
The Regent Seven Seas Cruises fleet includes sister all-suite, all-balcony, 700-guest ships Seven Seas Voyager and Seven Seas Mariner; and the all-suite, 90% balcony Seven Seas Navigator. Has global itineraries, including around-the-world journeys. The ships of the Regent (formerly Radisson) fleet offer guests high quality with a laid-back refined lifestyle. The Voyager is the fleet's star. Like its sister ship the Mariner, the Voyager is an all-suite affair, each with its own private balcony
Seabourn Cruises
Worldwide itineraries, though most ply the Mediterranean. Yachts of Seabourn has several ships, each accommodating about 200 passengers (who tend to be affluent, savvy travelers). Food and service are outstanding. The vessels have shallow drafts, allowing them to visit interesting, non-touristy ports of call that larger ships cannot physically enter.
Silver Sea Cruises
Attracts well-off, experienced world travelers seeking modest-sized cruise ships with sophisticated ambiances and enlightening onboard programs and shore excursions. Shiplife is refined and graceful with a casual, understated tone. All cabins are suites. Silversea Cruises sails to various global regions
How our Compare Cruises & Cruise Holidays search engine works for you :
CompareAllTravel.com searches all the major Cruise Lines and hundreds of Travel Booking sites and inturn thousands of cruise schedules worldwide to find you the cheapest cruise deals on the net. For your convenience we then sort, filter and compare these search results and display them all onto one page for you to view and you can do all this with just one simple click of a button. You then select the best deal and book your cruise holiday direct either with the cruise line, the OTA (Online Travel Agent) or the OBS (Online Booking Site) of your choice....it really is that simple ! and best of all our Cruise Comparison service is absolutely FREE to use !
CompareAllTravel.com is all you need to search and compare Cheap Cruise Deals to Australia, Cheap Cruises to UK, Cheap Cruises to New Zealand, Cheap Cruises to Bali, Cheap Cruises to Thailand, Cheap Cruises to Fiji, Cheap Cruises to USA, Cheap Cruises to Europe, Cheap Cruises to Sydney, Cheap Cruises to Melbourne, Cheap Cruises to Brisbane, Cheap Cruises to Perth, Cheap Cruises to Darwin, Cheap Cruises to Singapore, Cheap Cruises to Hong Kong, Cheap Cruises to Malaysia, Cheap Cruises to Bangkok, Cheap Greek Island Cruises, Cheap Pacific Cruises, Cheap Cruises to London, Cheap Cruises to Los Angeles, Cheap Cruises to New York, Cheap Cruises to Phuket, Cheap Cruises to Japan, Cheap Island Cruises, Cheap Cruises to China, Cheap Whitsunday Cruises, Cheap Asia Cruises, Cheap World Cruises, Cheap Vietnam Cruises. Cheap Mediterranean Cruises, Cheap Caribbean Cruises, Cheap Tahiti Cruises, Cheap Polynesian Cruises.